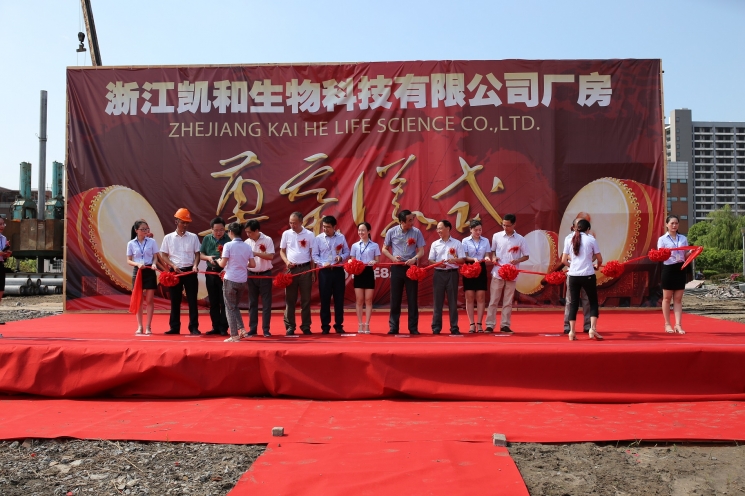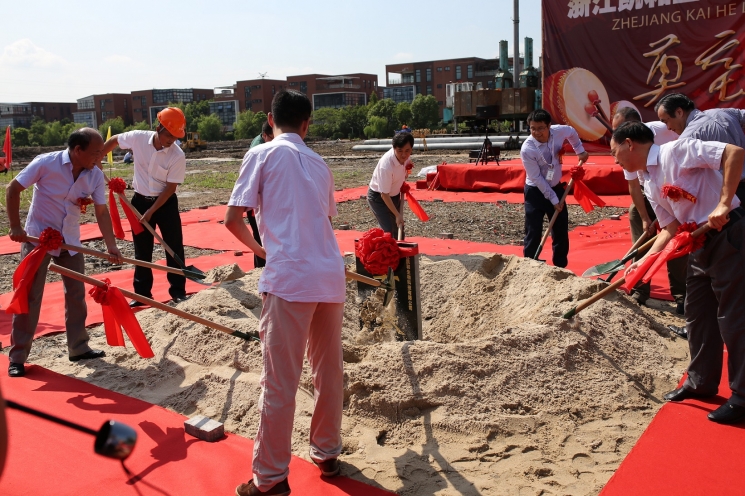 Groundbreaking ceremony of Quaero Life Science Hangzhou R&D center was successfully held in Tiantong Technology Park, Jiaxing Science and Technology City, South Lake District on 9:28 a.m.. The project plant is for integration of large automated test instruments and supporting reagents with an annual output of 3000.
Hangzhou R&D center is mainly engaged in technology development and equipment manufacturing in the field of biological reagents and medical equipment, its parent company is the first batch of leading talent enterprises incubated in Jiaxing Science and Technology City. The company is in the forefront of domestic companies in terms of the number of research projects and production projects with strong product development capability, strong management and technical force. In particular, the numbers of installation of large automatic instruments ranks the top five of China.The registered capital of this investment project is 50 million, while the total planned investment is 80 million. The implementation of the project can promote the industrialization of scientific and technological achievements, enhance the competitiveness of Jiaxing Science and Technology City in the field of biomedical industry, with a beneficial of economic and society.
Since this year, Jiaxing Science and Technology City under the leadership of higher party committee and government, conduct business promotion and investment attraction. Calculated from January to July, Science and Technology City completed a total of 5 billion fixed asset investment, make an increase of 16.3%;current industrial output value is 24.47 billion , increase rate is 30.6%;achieved public budget revenue of 1.23 billion, increase rate is 42.6%;2.07 billion of registered domestic capital imported from outside the region, the increase rate is 116%;actual utilization of foreign investment of 107.8 million dollars, make an increase of 112.1%;introduce 9 talents. Jiaxing Science and Technology City has also entered the ranks of the national 'Double Innovation' base.
In the future,Jiaxing Science and Technology City will continue to grasp the introduction, cultivation and service of talents, to solve the worries of talent shortage, to create a good atmosphere of innovation and entrepreneurship for talents;to invest in the incubation and cultivation of talents and science and technology projects, to accelerate the process of project industrialization;to work hard on project management and follow-up service, to provide a full range of quality services for projects; to work hard on project landing, construction security, coordination and cooperation, clarify responsibilities, strengthen implementation, and to provide a strong guarantee for the smooth construction of the project.